There's an old industry saying about concrete and underfloor heating systems. The saying goes, "friends don't let friends pour concrete without PEX in it". When I was up in the air on whether or not I was going to install underfloor heating in my basement and garage, one man paid me a visit to talk to me about it.


His name is Dave Holdorf, one of our industry's foremost experts in underfloor heating and a menagerie of other HVAC topics. Dave's a residential trainer for Taco Comfort Solutions, where he passes along his knowledge and experience to contractors, reps, service technicians, and business owners and facilitates the growth of a healthy industry.

The foundation of Dave's knowledge and expertise is in radiant floor heating and cooling. Before Dave worked at Taco, he worked for Uponor for 15 years and knows just about everything when it comes to underfloor heating, PEX plumbing and controls.

As far as the radiant system I'm designing goes, I'm including five zones in the main part of the house. Four will be downstairs, and the fifth is the whole second floor. I don't plan on doing much with the second floor, since my daughters are grown and the rooms will be mostly unoccupied. I've zoned the master suite, master bath, great room/kitchen, dining room, and study/laundry room.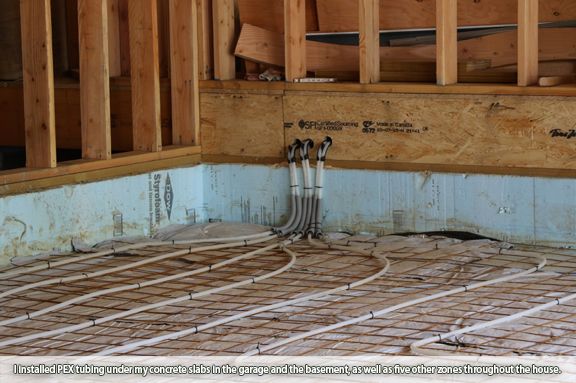 I also have PEX tubes in the garage slab and basement slabs. This is a fairly common and popular feature of radiant systems, since the only additional cost is purchasing the tubes - you're going to pour the concrete anyways. There's no better feeling than bare feet on a warm concrete.

There's more to indoor comfort than radiant heating - cooling, humidity and ventilation will all be part of my system as well. Stay tuned to see what I'll be doing for the other parts of my system to create comprehensive indoor green comfort!
Do you like this post?
---