One of the biggest areas where I can save money on energy costs for my eco-friendly home is in the kitchen. Even though I'm still working on the skeleton of the room that will become our kitchen, I think that planning the details of what appliances I want to include and what materials to use is important to do early on in the process.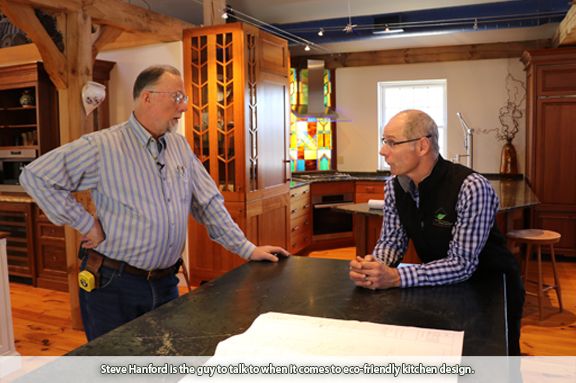 The kitchen is one area of my new home that I'm pretty excited about, just because kitchens are fun to design and there is a myriad of options out there that can really spice things up. One of the latest trends in kitchen design is to hide appliances - that is, cover up the refrigerator, dishwasher, and other appliances with cabinetry so that the whole space blends seamlessly together. Whether or not this will look good in 20 years is debatable - if I decide to hide my appliances behind cabinet veneers, only time will tell.
Kitchens are fun to design, but I've found that they're one of the most expensive areas of a home as far as capital expenditures and construction costs go. That's why before my wife and I make any key decisions about what we want the space to look like, I'm paying a visit to Steve Hanford of Hanford Cabinet Kitchen Bath Woodworking in Old Saybrook. Steve has been in the kitchen design and woodworking industry as far back as I can remember, and he will undoubtedly provide us with some information that will help us make decisions.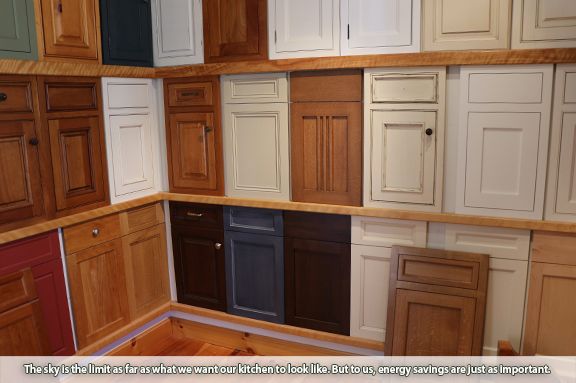 What I like about Hanford Cabinet is that many of their products are "straight from the cow to your dinner table" - that is, they have a woodworking shop on site and manufacture and restore their products in-house. They also have a showroom floor where folks like me can check out some of the latest kitchen features and sample different kitchen styles.


Aside from visiting Hanford Cabinet to explore the aesthetic appeal of a modern kitchen, I am also keeping in mind what I learned from Jen Parsons of the Connecticut Green Building Council - during our tour of the Energize CT Center, I learned about selecting energy-efficient appliances and using sustainably-sourced materials. I have no doubts that if I plan ahead and make informed decisions, I'll be able to save money, energy, and increase our overall comfort.
Do you like this post?
---