If you were to look at the back of my new home, you'd see a bunch of protrusions sticking out from the shingles. Those protrusions are actually mounting brackets for the photovoltaic solar panels that I've been planning to install on my roof since the beginning of the project. Now that the roofing system is basically done, it's time for me to begin preparing to install the solar panels up on to the roof.
It's easy to think that installing solar panels is simply a matter of purchasing the panels, installing the mounting brackets and then mounting the panels on a part of the roof. But actually, there's a lot that goes into these installations that people may not think about. Understanding fully how a solar panel system works can seem like a daunting task to some, and that's why many people I know hire professionals to do most of the work. But, I think anyone who gets a solar panel system installed onto their home should have a rudimentary understanding on how it works.
While I was doing my research, I found a great resource that explains and defines some of the basic terminology for solar panel systems. HeatSpring Magazine has a great article that gives a breakdown of the basics - from vocabulary terms to understanding how AC and DC currents work with systems to magnetic declination, I'd say this article and ones like it are a must read for anyone who plans to install a solar panel system on their roof.
PV solar systems are usually engineered systems - that is, designing one usually requires the expertise of a qualified engineer. Knowing how to read engineering diagrams related to solar panel installations can be a huge help when you are having conversations with engineers. I can't say with any certainty that it will save you money, but it will make the conversation go more smoothly and will save time for you and whoever is working on your system. In my case, I am working with George Keithan, President of Consulting Engineering Services. George has a wealth of knowledge about solar panel systems, and every conversation I have with George is a good one.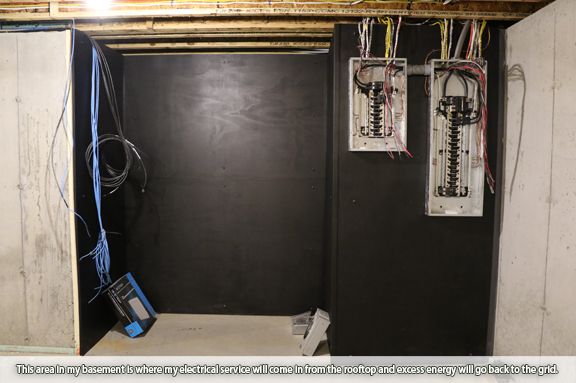 As you may know, I want to get the most value for my dollar out the system I'm installing on my eco-friendly home. That's why I've decided to install 42 solar panels - it's more than I probably need, but my plan is to generate more electricity than I need so that I can sell it back to the grid. To me, this plan accomplishes two goals - the PV panels will reduce our dependence on fossil fuel power, and enable us to sell back some environmentally friendly energy. Solar panels will help me do a solid for the environment and my checkbook.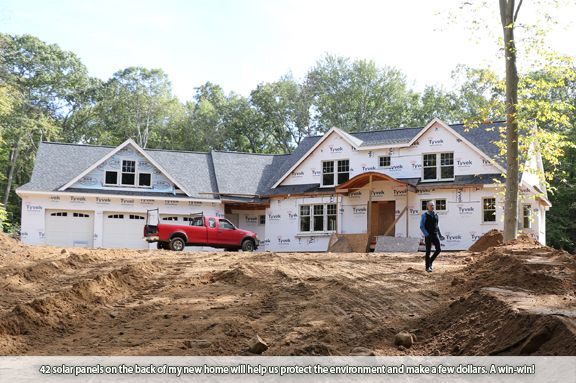 It might be a little while before I actually install the panels onto my rooftop - I need to finish up many of the other systems inside of my new home before I can finish this one. However, there are a lot of good takeaways in this week's episode - check it out and join the conversation!
Do you like this post?
---