Building a new home in the middle of the summer can be a sweltering experience. There have been days recently where I've been installing insulation in hundred degree temperatures, but what keeps me going is the prospect of being finished sooner and getting to relax in sublime indoor comfort.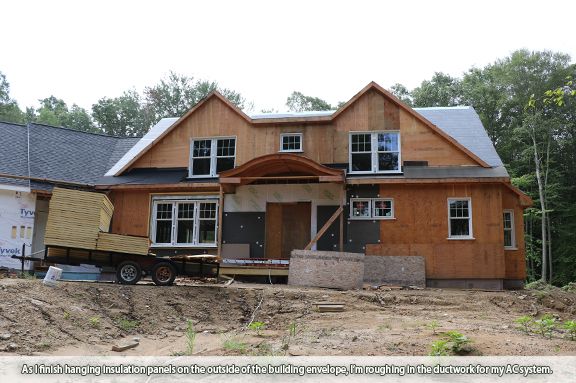 When it comes to air conditioning, the first thing that comes to mind for a lot of us are the window units that we grew up with. But, there have been a lot of developments in the world of air conditioning since I grew up. Believe it or not, low-cost air conditioners only became widely available about 70 years ago - that's really one lifetime ago. The next time it gets hot enough to cook an egg on the sidewalk, think about how lucky we are to enjoy such a convenience!

The U.S. Department of Energy has a section on their website about the history of air conditioning. Whether you work in the HVAC industry or you are just interested in how things came to be, it's definitely worth taking a look at.
Some of the more important breakthroughs in air conditioning technology include the advent of central AC systems — these are standard features in many of today's new homes, including mine. Another important milestone for air conditioning is the industry's achievements in making air conditioning more environmentally friendly - most air conditioning systems developed after 1990 do not use ozone eating CFCs and must adhere to minimum efficiency standards.
In designing my eco-friendly home, I am taking my air conditioning system to the next level. I've designed the system to pump cool air in through from the top of my house to the bottom - I put the air-to-air exchanger in the attic so that I can maximize the space in the rest of my home. Putting the system components in the attic allows me to eliminate floor grates that get in the way of furniture placement. Also, heat generally rises to the top of structures, so pumping cold air in from the top down will help keep the temperature inside my new home nice and consistent.
There are a lot of particulars when it comes to designing such a system - from placement of duct work to what size mechanical system to purchase, I had to plan every detail ahead of time. I also brought in Ken Eggleston from Mestek's SpacePak dvision to speak with me about the selections I made - SpacePak is a great product for duct work, and it is my choice for this project.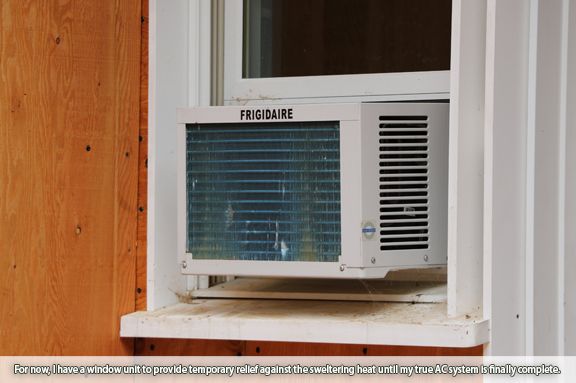 What do you think about my air conditioning system? Join the conversation and let us know!
Do you like this post?
---