A balancing act

Sometimes, I liken being a home builder to being a chef. It's not too much of a stretch if you can get past the part about delicious food and delve into the processes that bring success to both types of people - doing well at either of these high-intensity professions depends on one's ability to manage a lot of details simultaneously and time everything perfectly. I build homes more for my own personal enjoyment, but I find that these principles still apply.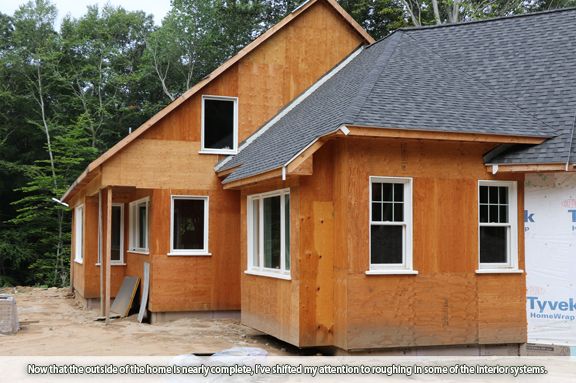 Right now, I have a lot of different parts of the project happening simultaneously. I'm at the rough-in stage for my electrical and plumbing systems. I've installed outlet boxes and rudimentary wiring, and for plumbing the PEX tubing and drains are in. I'm also working on installing the ventilation ductwork as well as a commercial-grade sprinkler system throughout the home. I'm hoping to wrap up all of these items around the same time.

Working on four or five different parts of a big project like this has its ups and downs. On one hand, it is definitely a balancing act. I can't get too far into one portion of this stage of the project without working on other items at a similar pace - not doing so will ultimately slow down the entire project. On the flip side, if my materials for one part of this project are late I can simply migrate over to something else.

Ductwork system

I began installing the duct work for my home several weeks ago. at this point, the supply pipes are mainly in and I've moved on to working on the return ductwork.
I decided to place my ventilation system in the attic, for a couple of reasons. My living room has cathedral ceilings, so the air towards the top of the ceiling will get hot and stale unless it gets recirculated. I've also learned that placing vents in the floor can obstruct furniture placement and creates the potential for inconveniently dropping things into the vents. Again, it's all about comfort.
Wiring

Right now, the wiring in my new home looks like a tangled mess in between the studs, but we will get this sorted out. I've designed the wiring system for my new home with home automation and connectivity in mind - down the road, I plan on installing some convenient features that will make our lives easier. There are a slew of options out there as far as smart switches and control panels go - I'll be getting into this in an upcoming episode.

Extra fire protection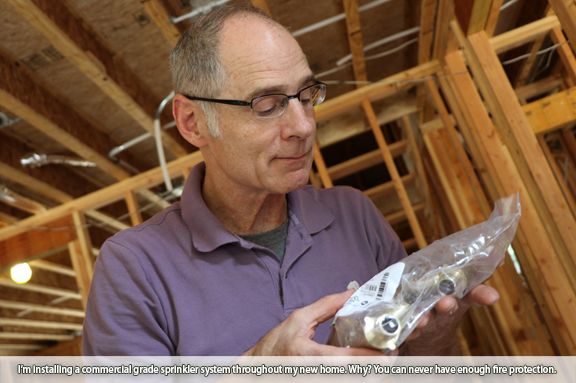 One other cool feature that I'm installing throughout my home is a commercial-grade sprinkler system. The building codes in my state do not require this for single-family dwellings, but it was something I wanted to do. You can never have enough fire protection, plus it will increase the resale value of the home down the line if we ever decide to sell it. I've tied my cold water line into it so that it's always ready to go on any floor of my home.

Being in control of your homebuilding destiny

One of the benefits of designing and building your own home is the level of control that you get over placement of the systems you install into it. Once you have an understanding of how a home's systems all work together, you can play around with designs before you build and choose one that works best for you.

In the master bedroom, for example, Debbie and I decided together where we wanted to place our bed. Once we made the decision, I wired the bedroom accordingly, so that the outlets don't get smooshed behind a headboard or are inconveniently far away from our bed. Since our bedroom is right next to the master bath, we decided to place some soundproofing between the master bath and the master bedroom. That way, we can avoid disturbing each other's restful slumber.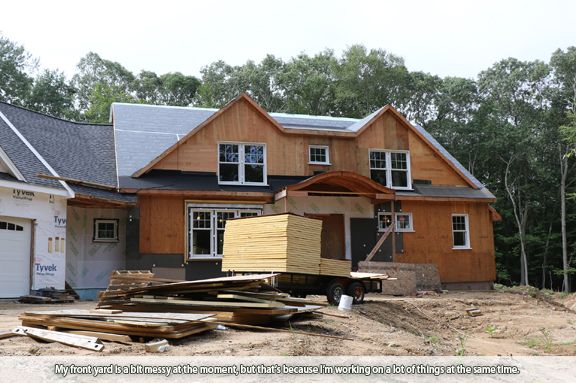 When it comes to building a quality home, small details matter. The reason these details matter to me is because I want to put a smile on the face of my daughters, and the woman I love. You can buy materials to increase indoor comfort, but to me, seeing my family happy is priceless.
Do you like this post?
---