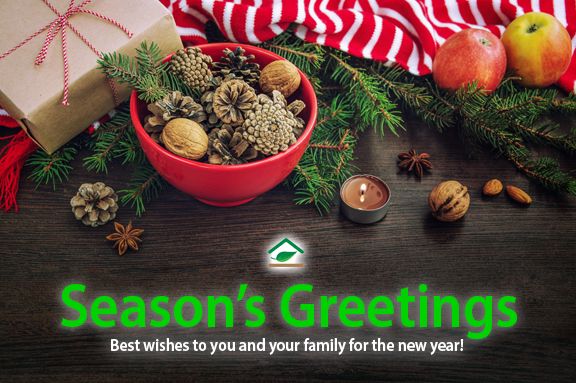 As we wind down the calendar year, I just wanted to thank you all for following me through this project so far. Over the course of my home building project, I've met a lot of quality people who helped the project along. I am especially thankful to our subscribers - your contributions are part of what make this blog a unique, fun place to visit and learn from. I enjoy reading and replying to your comments and learn something new each time.
We have some quality material coming up over the next few months. Our next episode is a departure from the previous episodes in the sense that my new home is going to look a bit different than you remember it. Over these upcoming episodes, you'll really get to see the whole project take shape.
One thing to look forward to for January is that we'll be attending AHR 2017 in Chicago, where we'll meet with cutting-edge professionals and industry vanguards to have some lively conversation about what's new in the HVAC industry.
I think it's a fitting way to start off the new year - I can't wait to show you where the project takes us and what the finished product looks like. If you haven't already, sign up for the biweekly eBlast by registering on the page.
I wish you all a happy holiday. We will see you in January!
Do you like this post?
---