After months of careful planning with my architect, the building inspector and other members of my team, we're picking up the pace of the construction phase of my eco-friendly homebuilding project.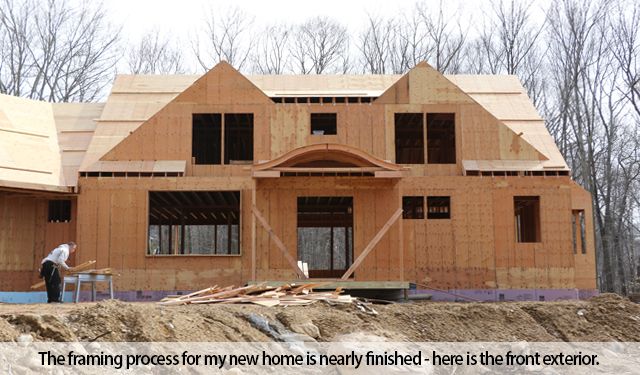 I've completed a large portion of the framing process and construction of my building envelope. There are a lot of details that I am paying attention to that are often missed in ordinary construction techniques - the foundation has been insulated with 2 inches of XPS rigid insulation on the exterior side, and 2 inches of rigid insulation on the inside. XPS insulation doesn't absorb moisture and is a good choice for ground-level insulation. I also surrounded the entire concrete foundation with a layer of waterproofing to keep moisture out and maintain optimal control of the structure's indoor temperature and comfort level.

Since I live in a colder part of the country, it's super important for me to pay attention to these details. A 10-inch thick poured concrete foundation is considered "R-1" - that is, a 10-inch thick wall of concrete holds the same heat flow resistance as a single pane of glass. Many people think that just because concrete is thick and solid that it will keep their home warm and toasty during the wintertime. However, concrete is very porous and heat is easily able to escape. So in order to increase the R value of my foundation, I am placing layers of insulation inside and out.
On the first and second floors, I plan on matching the basement level of insulation with four inches of paper-faced polyisocyanurate insulation, foamed and taped in between. That layer of insulation will reach up to the roof, where I plan on hanging 4-6 inches of polyisocyanurate insulation on the outside of the structure.

For this project, I think infiltration of the building envelope could be the primary driver of energy loss, which is why I am paying special attention to keeping my envelope extra tight. I used plywood on the outside of my wall studs instead of oriented strand board, because I think plywood is more permeable. That way, if there is moisture generated inside my home it will leave through the plywood. We'll tape the seams with a four-inch layer of a house wrap product that I will discuss in an upcoming episode.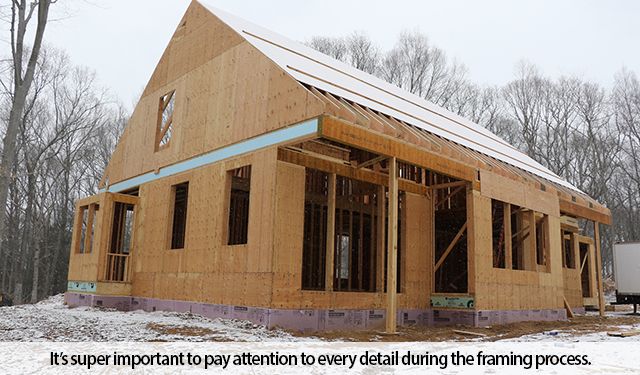 Once I put the finishing touches on the plywood layer, I will cover up the whole outside of my home with a protective layer of house wrap. That will protect the whole structure until all of the insulation is installed and we are ready to install siding.

On the inside, I've designed the corners of my new home to be insulated - when it comes to building a tight envelope, I have to be mindful of all the places where air or moisture can escape and enter the home and design a structure that allows moisture to leave when necessary, but doesn't allow infiltration to lower the R-value of my home.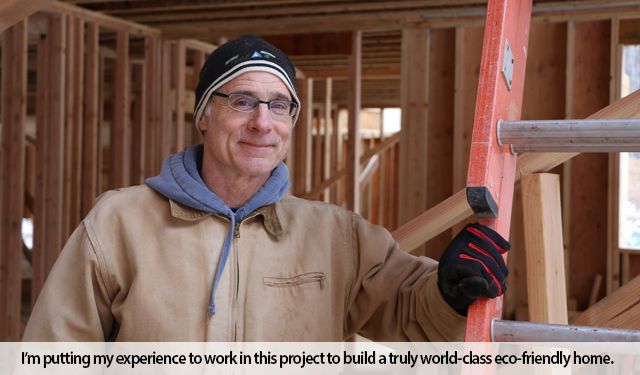 Achieving the right balance at this stage is critical to having an energy efficient, comfortable home. I'm excited about the progress we're making! Let me know what your thoughts are about my methods.
Do you like this post?
---