You probably know by now that photo voltaic solar panels have been part of my master plan for this home since day one. Utilities are expensive, especially electricity. My wife and I are usually pretty good about turning the lights off when we leave a room, but the bills can still add up.

My goal in doing this project is to keep energy costs down and minimize my carbon footprint while maximizing indoor comfort. There's a complimentary technology available that I've been considering installing on the roof adjacent to the one where our 42 PV panels will be installed.
Solar thermal panels are a bit more expensive than PV panels, and there are a few differences. PV panels use the sun's energy to generate electricity, while solar thermal panels use solar energy to generate heat. The heat generated by a solar thermal panel can be used to heat water or other fluids and can power solar cooling systems. That means, when I turn on my hot water, the system would be pre-fed with solar-heated water. This type of system would reduce the amount of electricity needed to heat hot water, which would further drive down my utility bill and carbon footprint.

Solar thermal systems are great because they don't require any fuel and they're predictable. Under optimal conditions, solar thermal panels can generate power 24 hours a day - you can probably see why I am excited at the thought of installing such a system onto the roof of my new home.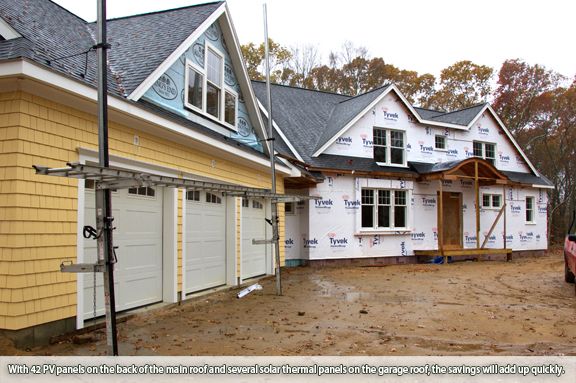 As with all systems though, there's more than one type of solar thermal panel and some intricacies that I have to get through before I make a final decision. For this two-part episode, we will be joined by Rod Hyatt of HTP Comfort Solutions - he's been working in the field for many years and should be able to give me some insights into what type of system to install and what the material requirements will be.

In part two, I'll make my final decision about whether or not to include this system. Stay tuned!
Do you like this post?
---