Now that the framing and insulation of my new eco-friendly home is nearly complete, I have the opportunity to shift my attention to the interior. My wife and I haven't quite made our final decisions about the cosmetic details, but one area that I'm moving forward on right away is developing and implementing my electrical plan.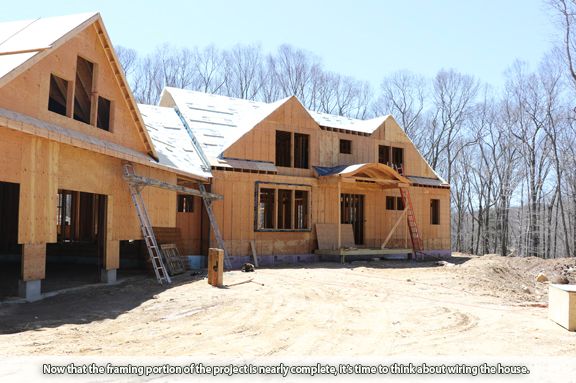 Planning the electrical system for my new home is where some of my professional engineering skills come in handy. Knowing exactly where to drill holes and how much wire I will need are a couple of the details that I've filled in even before I hang an electrical box. For practical and safety reasons, I've made sure that every detail of my electrical system has been planned out before I start wiring up my house.
I've run up against a few issues that I've had to account for when designing the system, like small spaces where the roof overhangs and insulation are too close to the ceiling for me to place lights in.For advice on what to do in situations like this and others, I've turned to Jason Zelek of Connected Systems. Jason is an expert in hardwired and wireless electrical systems, and his knowledge and advice will come in handy as I finalize my plans and move forward.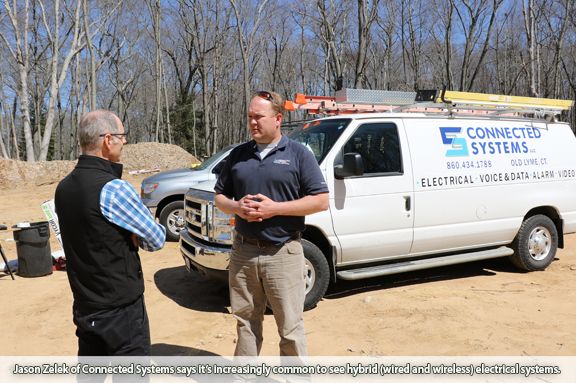 It's amazing how far electrical systems have come. I've lived in some very old homes with the original wiring system still intact, and I can almost imagine the electricians of yesterday installing these systems. I think being an electrician today is a multi-faceted talent, especially since the need for safe, modern systems continues to grow every day.
Do you like this post?
---