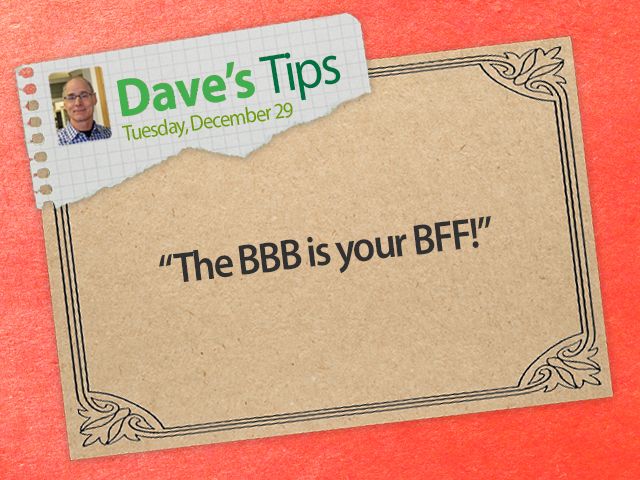 I've been fortunate enough to build my own network of licensed professionals and home building experts that I can fall back on when I need help with a particular area of my project or if I have questions on how to make the best of a portion of my project that I may not be well-versed in. However, not everyone has 30 years of home building experience in the same geographical region and the good fortune to work with the same professionals across multiple projects.
If you're just getting started building your network of home building experts or want to be sure that the people you hire for a job give you the right value for your dollar, then one organization I recommend turning to is the Better Business Bureau. The BBB calls itself "an ethical marketplace where buyers and sellers can trust each other", and I've found this to be pretty true in my experiences.
The BBB can help you find quality contractors and licensed professionals by providing you with a wealth of information before you pick up the phone. On the BBB's website you can learn about a company before you do business with them, including a company's performance record with the BBB. The BBB also provides valuable consumer information so that you can make the best choices for your project, and provides a variety of other services that help protect consumers.
Overall, I've found the BBB to be a useful resource that supplements word of mouth references and is an excellent tool for any home builder.
Do you like this post?
---