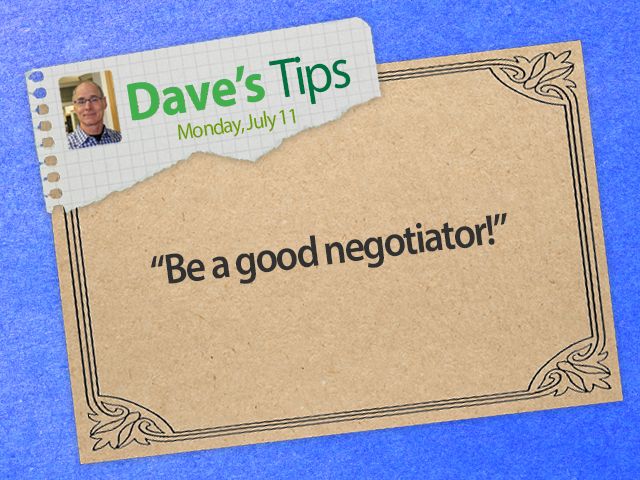 I'd like to think that I'm getting the best value for my dollar when it comes to compensating the professionals I hire for their services in a project. When a lot of money is at stake, I've found that it's extra important to pay attention to every cost associated with a project - each step along the way is going to affect my bottom line, and the quality of the product I receive at the end of a project.

Whether you're spending hundreds or thousands of dollars on a service, it's easy to think that since a service is expensive to begin with that you're getting the best deal up front. I've discovered that this isn't always the case, and that there's always room for negotiation.

There's an old homebuilding saying that your home building process should follow the "50/25/25" rule. Your construction process should cost no more than 50% of the end price of your home. Your land should cost 25% of the end price, and if you're selling the home when it's done, your profit should be around 25%.

In order to get the most that you can out of your project, I would suggest shopping around for a range of prices on a job before approaching a contractor or other licensed professional. When it's time to sit down at the negotiation table, you'll have a good idea of what is typical in the industry. Depending on your individual project, you may be able to score an even lower price - only you know what factors you can use to your advantage when it's time to hash out a price.

One thing I've learned over the years is never to assume that you can't negotiate. Always be prepared to walk away if the deal doesn't lean towards your terms - you'll probably exercise this part of negotiation at least once or twice. As fun as a homebuilding project can be, it's business because it involves money and negotiation.

Done well, negotiation can lead to a win-win situation for both parties. What do you think are some of the most important items to negotiate prices on? Join the conversation and let us know!
Do you like this post?
---