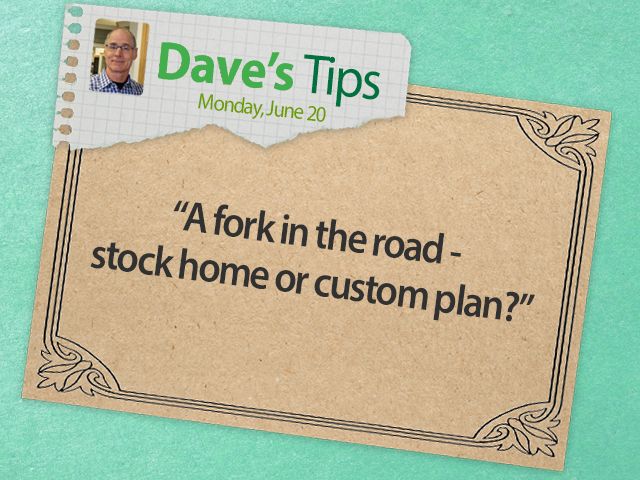 If you're thinking about building a new home, one important question to think about before you get started is whether or not to hire someone to design your home from scratch, or go with a stock plan - that is, a home plan that's designed and marketed by an engineering or design firm.

There are advantages and disadvantages to both approaches. According to The House Plan Shop, a website that assists people in their home building process, some of the advantages of building a custom plan include getting exactly what you want and you can get as specific as possible.
Sometimes it makes more sense to do a custom plan, especially if like me you're experienced at building homes and you know what to look for when selecting elements for your project. Maybe you have an unconventional lot size and you need to develop a custom plan to accommodate this. Or perhaps you're building an eco-friendly home and the available stock plans simply don't match up with your vision for a home that balances energy savings with comfort.

However, stock plans can be economical for a large swath of homeowner/builders. These homes have already been designed by an architect or engineer, so usually the plans are ready to go. They can also be customized to some degree, and selecting a stock plan means you can cut down on the time you'd otherwise spend designing the home or consulting with an architect.

What did you choose for your project - stock plan, or custom home? Join the conversation and let us know!
Do you like this post?
---