Geothermal heating and cooling technology is without a doubt one of the most efficient and eco-friendly ways to bring comfort into your home. It goes without saying that using a geothermal heat pump is better for the environment - geothermal eliminates the need for fossil fuels and provides a level of year-round comfort that is the same or better than fossil fuel systems.
When I got to Las Vegas for AHR 2017, one of the first people I went looking for was Jay Egg, one of our country's foremost experts on all things related to geothermal. Jay and I sat down for an interview at last year's AHR show in Orlando, where he talked to me about the benefits of installing a geothermal heating and cooling system. Now that a year has passed, I wanted to catch up with him and learn what's changed over the past year, what the developments in the industry have been, and whether or not financial incentives remain for me to install such a system in my new home.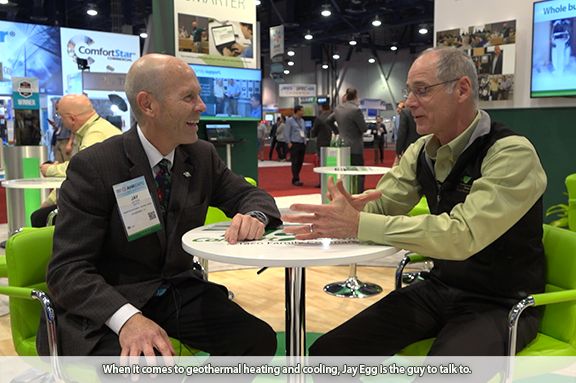 I haven't made any final decisions yet about what's going to go in the basement as far as heating and cooling, but a geothermal system drives a hard bargain as far as long-term energy savings and reducing my carbon footprint.
What do you think about geothermal heating and cooling? Do you think I should install a system in my new home? Join the conversation and let us know!


Do you like this post?
---