It's taken a few months of hard work for us to get to a point where my wife and I finally have a home design that we like - one that's functional, makes use of renewable energy and has other eco-friendly features, and incorporates a design with creature comforts in mind.

You'll see in the video that the design is for a two-story home, with most of the emphasis on the first floor - our children are grown, so the bedrooms on the second floor will be there for when they come to visit, but mostly this home will be for Debbie and I, and our friends and guests. We plan to put the master bedroom and bathroom on the first floor, with French doors opening out of the master bedroom to a patio area where we can enjoy the sunshine and nature in our backyard.

It's going to be a nice home when it's done, and I'm designing it to strike a balance between being comfortable and environmentally friendly. We haven't worked out all of the details yet - I haven't quite decided what type of wall construction/insulation I want to use for this project, but there's plenty of time to work with our architectural firm on some of the finer details.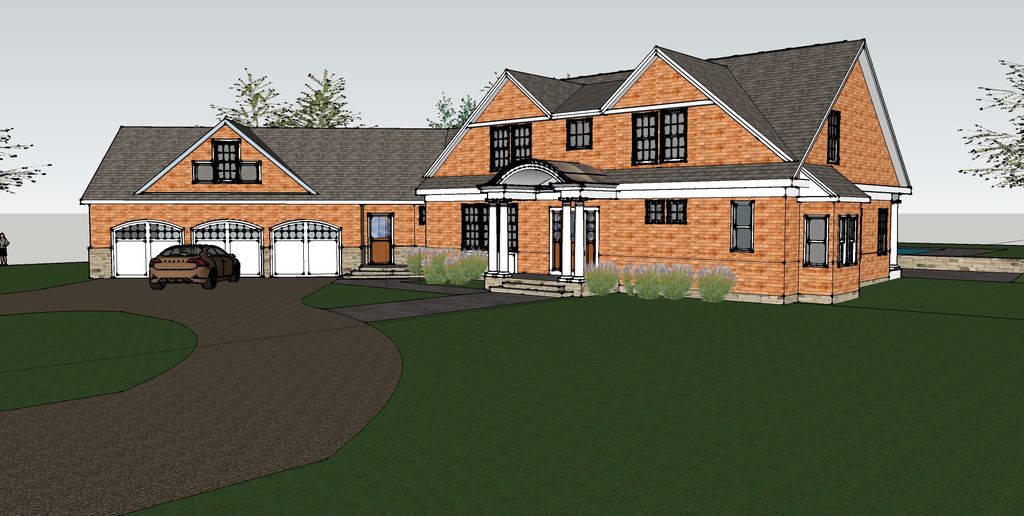 We have made some decisions though - we'll place 43 photo-voltaic solar panels on the roof, to offset our use of electricity from non-renewable energy sources. I plan on installing radiant in-floor heating, so that the tiles aren't cold when I step out of the shower.

So far, we've put a lot of work into our project to get it to this point. It all started with deciding where we wanted to build our new home. From there, we purchased our 2.2 acre parcel and began consulting with the town where our new home will be located, and looking for an architectural firm. I also consulted with Jennifer Parsons of the Connecticut Green Building Council, who shared with me some ways that we can save money on some features we may build into our new home.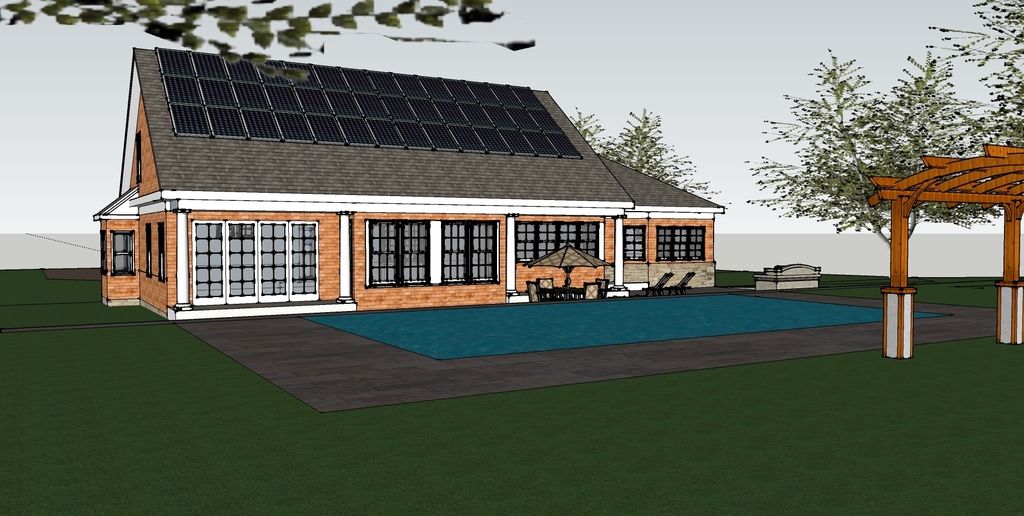 This is an exciting part of our homebuilding journey. We're just so happy with the job Point One Architects has done in listening to our needs and creating plans that reflect our needs and desires. As we continue along in our homebuilding journey, look for more photos of our progress.

If you have a similar story to share about your homebuilding project, we'd love to hear it.
Do you like this post?
---