There's no better way for me to kick off this new year than with a home that's getting to be almost ready to move into. We've finished installing the interior insulation, and now we've moved into installing the drywall system. It's a lot of trowel swinging, but it's a step towards making the interior as beautiful on the outside as it is on the inside.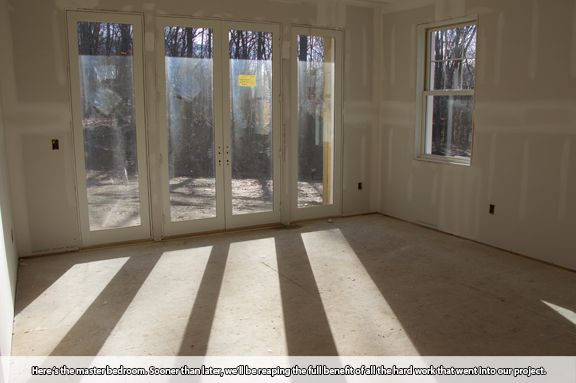 One cool thing about this episode is that you have a chance to see what different drywall configurations can end up looking like - for example, it might be hard to imagine what the drywall for a cathedral ceiling might look like. I've incorporated several features like that into my new home, so I hope that you take a look and that the new views are of some benefit to you.
Drywall may not seem like it's as complicated to install as other systems, and in some ways it is a bit more routine. But, there are still some ways to save time when installing it - in my case, I have nine foot ceilings in my home so I purchased larger sheets of drywall so that I wouldn't have to tape two seams. Overall, I'll probably save a couple hours of labor just from this forethought alone.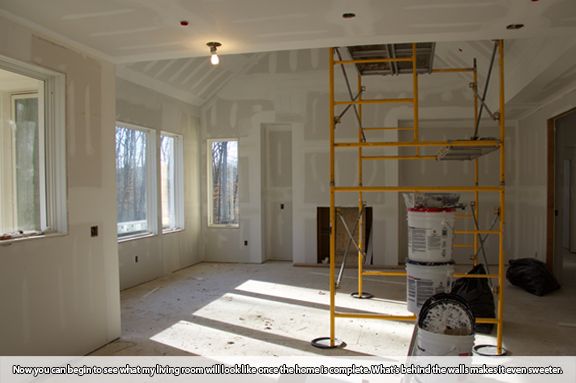 With any home project, installing sheet rock or drywall is one of the biggest cosmetic changes to a project. In this series I tend to focus more on the particulars, but there's something to learn from each part of the project. Plus, now that you've seen everything that's been going on behind the walls, you can have more of an appreciation for what my new home will look like once it's complete.
Do you like this post?
---