If you were to look at the back of my new home, you'd see a bunch of protrusions sticking out from the shingles. Those protrusions are actually mounting brackets for the photovoltaic solar panels that I've been planning to install on my roof since the beginning of the project. Now that the roofing system is basically done, it's time for me to begin preparing to install the solar panels up on to the roof.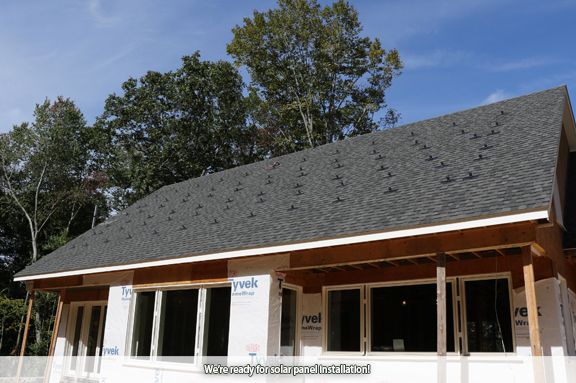 It's easy to think that installing solar panels is simply a matter of purchasing the panels, installing the mounting brackets and then mounting the panels on a part of the roof. But actually, there's a lot that goes into these installations that people may not think about. Understanding fully how a solar panel system works can seem like a daunting task to some, and that's why many people I know hire professionals to do most of the work. But, I think anyone who gets a solar panel system installed onto their home should have a rudimentary understanding on how it works.
While I was doing my research, I found a great resource that explains and defines some of the basic terminology for solar panel systems. HeatSpring Magazine has a great article that gives a breakdown of the basics - from vocabulary terms to understanding how AC and DC currents work with systems to magnetic declination, I'd say this article and ones like it are a must read for anyone who plans to install a solar panel system on their roof.
Read more
---